5 Reasons to Choose Aluminum Window Frames for Multi-Unit Rental Properties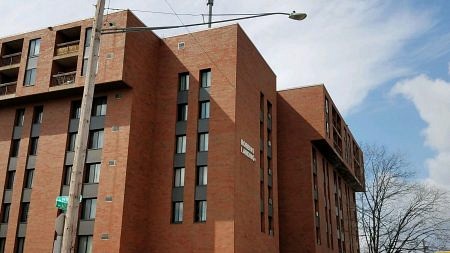 When it comes time to replace windows in your rental property, you'll be faced with a lot of choices. One common question we hear from our customers is whether they should choose aluminum window frames or vinyl window frames for their multi-unit rental properties. Both aluminum and vinyl frames have their advantages, but we recommend aluminum windows for a variety of reasons.
Strong and Secure
Aluminum is a low density metal. This allows you to have slim window frames which are also strong and durable. This window type can handle harsh weather conditions and is crack and warp resistant.
Low Maintenance
Aluminum has less upkeep than wood and aluminum windows usually have an anodized finish, which allows them to avoid corroding.
Energy Efficient
Many aluminum window frames are energy efficient. We recommend the Wojan Window & Door Co. M85 Aluminum Window – it's energy-efficient with 3/4-inch insulating glass (1″ in fixed window) for a clean, simple look that helps keep down energy costs.
Design Flexibility
Whether your windows are a general shape and size or if they are a unique shape, the material in aluminum windows can be easily manipulated to fit your window specifications. The aluminum window has an endless amount of finishes and glass options. This type of window offers a large range of possibilities from affordable options to elaborate displays.
Lightweight
Aluminum windows are usually lighter in weight compared to their alternatives. This makes them a good choice when you are installing many windows in apartments and large facilities.
If you'd like to get aluminum windows installed, Contact us here for more information.
Since 1973, Dorglass has been offering a wide variety of glass products and services for both business and home. We are dedicated to professionally installing the highest quality commercial storefront, door and window products from the nation's top manufacturers. Contact Dorglass today to create the perfect glass solution for your project and budget.